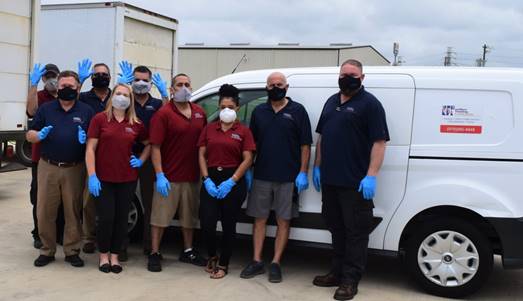 If your business is going to upgrade the break room or you want to offer vending and coffee services to your customers, check us out! Gulftex Vending & Coffee Services proudly serves Southern Brazoria, Galveston and Matagorda counties on the Gulf Coast of Texas. Our experienced team offers full service vending machines, office coffee services, Micro Markets, water filtration systems and essential breakroom supplies.
Utilizing the latest in vending machine technology, Gulftex can customize a breakroom to fit your needs. Established in 1988, Gulftex and its team hold 100+ years of combined experience in the industry. We operate 24-hours a day to keep the equipment fully stocked. We provide off-site monitoring of the machines so that we are immediately alerted to malfunctions and low inventory.
The cornerstone of our business is providing excellent customer service. No matter when you call, you will be met with professionalism and a knowledgeable team that strives to find solutions to any problem. We are both licensed and insured to provide security and safety.